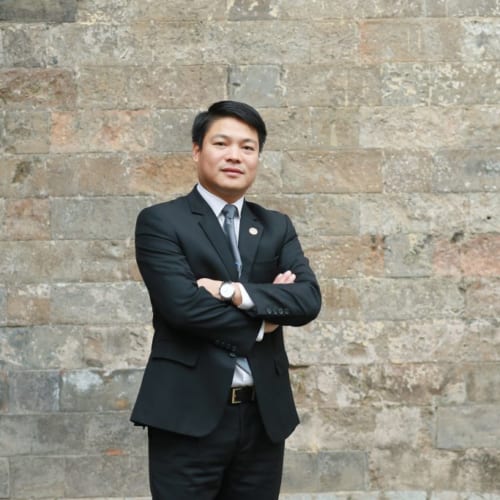 Managing Partner
Le & Associates
A: 4th Floor, The Sun Building, Me Tri Str., Nam Tu Liem District, Hanoi.
Loyal - Accurate - Flexible
Introduction
Mr. Le Van Tu is the Founding Lawyer and Managing Parter of Le & Associates. Mr. Tu assists clients in handling complex legal problems that require strong project management skills and a solid understanding of business process. Throughout his years of practice, Mr. Tu has been representing companies and investors across investment, corporate restructuring, energy, construction and real estate.
In the field of investment, he leverages his deep experience to help clients structure project to be align with the current local laws on investments, especially on foreign direct investment (FDI). Business clients also turn to him for assistance in reviewing existing commercial relationships and restructuring corporate governance measures, and entrepreneurs have called on him to navigate new relationships with business partners and investors. Furthermore, Mr.Tu has actively represented clients across the energy industry, including the fields of power, exploration and production.
Representative Work
Outstanding matters he has been involved in include:
Charmvit Group (Korea) – Mr.Tu leads consultant team to assist Charmvit Group in obtaining approval and implementing the very first Racecourse in Hanoi – Vietnam. The construction has started in 2019 with investment capital of 420.000.000 USD, designed as an ideal entertainment spot and contributed significantly to socio-economic development of Hanoi;
Texhong Textile Group Limited (Hongkong) – Le & Associates is the legal consultancy for Texhong Group during the investment and construction of Hai Ha Industrial Zone – the location with square of 660 ha and capital of 215.000.000 USD. We successfully help the Group obtain the Certificate to perform the Project throughout 50 years;
SK Innovation (Korea) – one of the legal consultant for SK in carrying out legal procedures related to the Petroleum Product Sharing Contract;
Tran Hong Quan Trading Company Limited (THQ) – legal advice on corporate restructuring: managing and coordinating the legal team to analyze methods and strategy, represent the client to prepare, submit and work with agencies to implement the project of 1.2 billion USD;
PetroVietnam Oil Corporation (PV Oil) – legal advice on M&A transaction: propose implementation plan, evaluate the feasibility of the transaction, prepare documents and act on behalf of the clients to perform all required procedures to transfer Hoang Quy Gas Station of PV Oil Hanoi; to purchase properties of Thai Ha Joint Stock Company and Hoa Bi Corporation.
Investment
Business
Energy