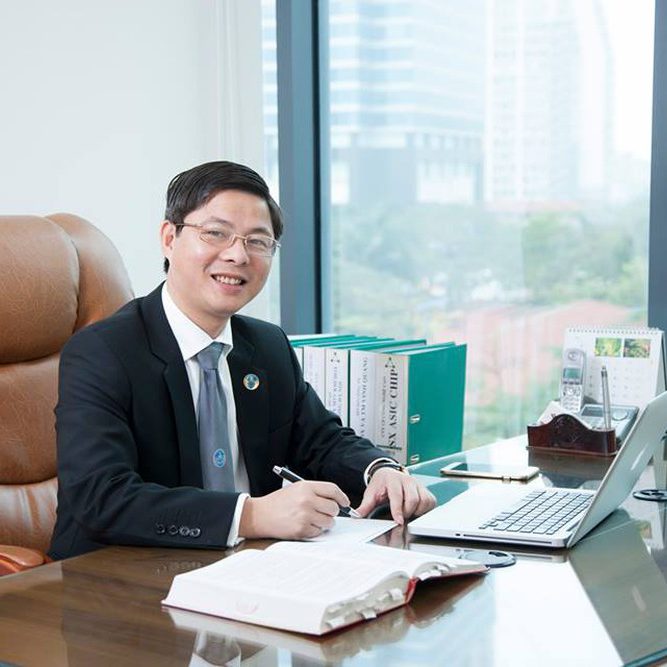 A: 4th Floor, The Sun Building, Me Tri Str., Nam Tu Liem District, Hanoi.
Loyal – Accurate – Flexible
Mr. Le Thien is the Founding Lawyer and Chairman of Le & Associates. Having engaged 20 years in legal consultation and dispute resolution in Vietnam, Mr. Thien is highly regarded for his intimate knowledge and negotiation skills. Notably, he has significant experience representing clients in disputes resolution and IP rights, where he walks clients through in dozens of compex legal matters.
In the field of disputes settlement, he offers a unique perspective when collaborating with clients to find solutions to their disputes in a wide range areas of investment, mergers and acquisitions, real estate, labor, commerce, contracts, etc. Regarding IP rights, he was in the first generation lawyers granted the IP Rights Certificate by Vietnam National Office of Intellectual Property. Through two decades, he has focused practice on trademark, copyrights, patent infringement claim, unfair competition, internet-related matters and transactions involving large IP portfolios.
Mr. Thien has actively involved in a lot of transactions and disputes with outstanding clients such as Paldo Vina (Korea); PVGASN; Honda Vietnam, Schenker,… He is also a member of Vietnam Bar Association, Vietnam Economic Association and Hanoi Bar Association.
Graduated from Hanoi Law University in 2003;
Member of Hanoi Bar Association;
Member of Vietnam Bar Association.
Litigation on civil and criminal matters
Business – Trading activities
Labor