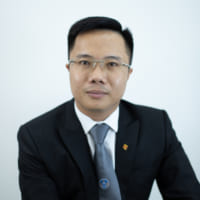 FINANCE-TAX EXPERTs
NGUYEN HUY HOANG
Mr. Hoang is the senior expert in finance-tax-accounting area of Le & Associates. He represents corporate clients and financial institutions in a wide array of banking, financing and derivatives transactions. His experience particularly focuses on the creation and implementation of tax efficient financing, significantly assisting clients in developing effective financial and tax strategies, managing financial risks and structuring corporate capital.
Through 15 years of experience, he has obtained firm knowledge and essential skills to provide practical counsel and handle the most tax-financial matters. He is able to quickly, accurately and effectively develop solutions that are intergrated in business process and resolve any issues arisen from operation of clielts.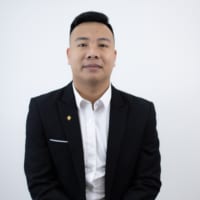 FINANCE-TAX ADVISER
NGUYEN VAN PHONG
In Le & Associates, Mr. Van Phong is in charge of advising Clients on a variety of financial transactions involving their investment and business activities. During years of experience, Mr. Phong has leveraged his tax, economic and accounting background to understand the most complex aspects of his clients' business and thereby, thoroughly guiding them to comply with a range of regulations of Vietnam.
He specializes in the field of examining and handling the appropriateness and legitimacy of accounting documents, guiding clients to standardize of their materials and performing relevant procedures. Expressively, when it come to procedures difficulties, Mr. Phong will be an active representative working with authorities and agencies to elaborate effectively on Clients' matters.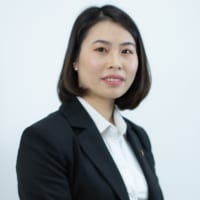 FINANCE-TAX-INSURANCE CONSULTANT
TRAN HONG PHUONG
At Le&Associates, Mrs.Phuong is in charge of handling procedures related to tax decleration and insurance matters.
For more than 10 years supporting businesses in day-to-day finanance and tax activities, she has acquired deep understanding and significant experience to assist clients in fulfilling procedures, ensuring compliance and timely handling any issues arisen.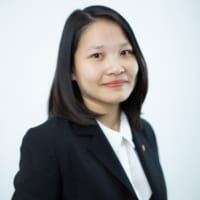 FINANCE-TAX CONSULTANT
PHAM QUYNH
Ms. Pham Quynh specializes in handling accounting and tax documents of Clients. Besides, she also obtained knowledge and skills to advice on completing procedures related to insurance and customs activities